Kawasaki Precision Machinery UK Ltd PLYMOUTH, United Kingdom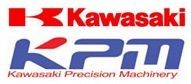 KPM supplies quality hydraulic equipment for mobile, industrial, construction, marine, and many other engineering applications. We offer a pioneering range of Staffa motors, axial piston pumps, axial piston motors and mobile control valves.
Presentation: www.kpm-uk.equip4ship.com
Address: United Kingdom, PLYMOUTH, PL5 2SA Ernesettle Lane, Ernesettle
Contact person: Catherine Thomson ,e-mail, website
Phone: +(44 1752) 364394
Fax: +(44 1752) 364816
unselect all/select all
You have 0 products selected
Radial Piston Motor
Send enquiry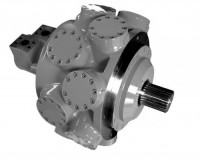 The Kawasaki "Staffa" range of high torque low speed fixed displacement radial piston hydraulic motors consists of 13 frame sizes ranging from the HMB010 to HMB700. Capacity ranges from 50 to
11,600cc/rev.